Quite often, in our discussions with pastors and men's leaders, we hear a common concern about men's ministry. It usually goes something like this:
MdMen: "So, what kinds of opportunities does your church offer men?"
Pastor: "Well, we have a monthly breakfast that a few men come to, and there are a couple of good Bible studies going on. But, we only get a handful of men that participate compared to the number of men that attend our church."
Most churches tell us that only ten percent of their men are involved in men's ministry. Why is that?
By Chris Van Brocklin, Man in the Mirror's Baltimore Area Director
I hate booting up my PC. It takes way to long, and I am too impatient to wait for it to do its thing. When I want to get to work, I want it immediately. After much anguish, I found out why it takes so long. Apparently, there are several programs in the operating system that need to start up and play in the background. If these are not allowed to start properly, they'll likely become corrupted or dysfunctional and my work will suffer. So, I guess that I have to wait every time, like it or not.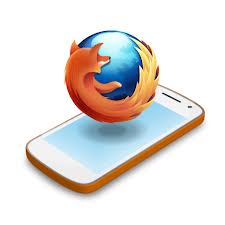 Men's ministry is very similar. In order to have a strong men's ministry, your church's "operating system" needs attention to be functional and corruption free.
Read more: How to Strengthen Your Church's Men's Ministry Operating System

It's "tool time" for your men's ministry! This all-in-one collection of practical, fun, easy-to-follow ideas is the perfect resource from which to build all your men's ministry programs. Use these effective lessons and activities to connect with your male audience in an array of events including retreats, "Guy's Movie Night," father/child outings, ready-to-go Bible studies, service projects...plus you get secrets to a successful men's ministry, and more! Includes topical index.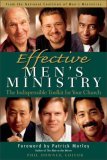 Developing and fine-tuning a thriving men's ministry takes perseverance, but it will pay huge dividends in the health of your church and its families. Effective Men's Ministry gives you the tools you need to start smart and stay strong.

Here is information you can really use--right away and in years to come. Created by the National Coalition of Men's Ministries, this comprehensive handbook takes you through the five stages of building a powerful, life-changing men's ministry in your church. Prominent pastors and men's leaders such as Pat Morley, Ed Cole, Haman Cross, Phil Downer, Steven Farrar, Jack Hayford, and Willie Richardson share their knowledge and experience. Here is your indispensable toolkit for bringing men together and helping them bond in purpose, heart, and spirit. Includes worksheets, exercises, and sidebars.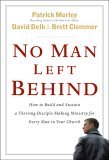 This is a foundational book for men's ministry in the context of the local church. The honesty and veracity with which these three men map out a successful men's ministry is very encouraging. Its theme is ''building faithful men'' and it targets leaders of men's ministry who can then reach the men of their congregations and neighborhoods for Christ in a very practical and meaningful way.