PK 2020 Virtual Experience Results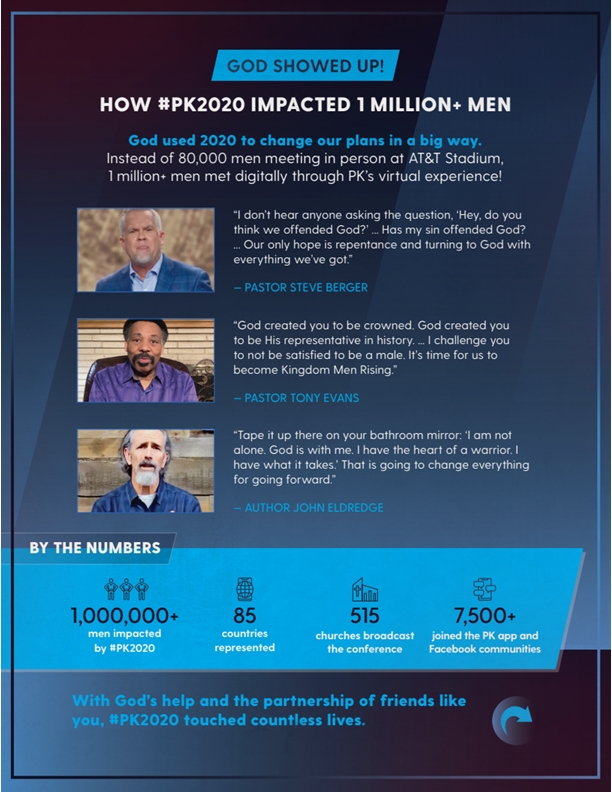 We hope you were able to participate in this years' Promise Keepers event. They did an absolutely awesome job with it - we are already looking forward to next year!
In the meantime, make sure you are connected to a local men's group. You need the topic oriented interaction to keep yourself grounded in God's Word. If you want to start a group or reinvigorate an old one, we may be able to help. We have lots of curriculum possibilities. Please let us know.
The entire PK2020 online event is now available for you to watch by yourself or (preferably) with a small group of friends. Lots of discussion material in it!
Watch the entire Digital Experience here: